went throughthe old photo album and tripped.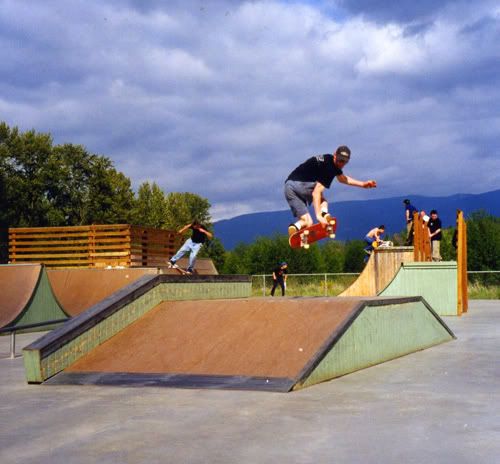 one piece peter........ 1997
uncle jessee
a much younger old balls
this is the first dog i owned. I bought him with my meager unearned allowance when i was in grade #2. I named him Ricky after the famouse Oakland A. Anyways, one day before church, I came out and found him stuck between this bucket and its handle. Funny shit. My mom is in the back worrying about being late for church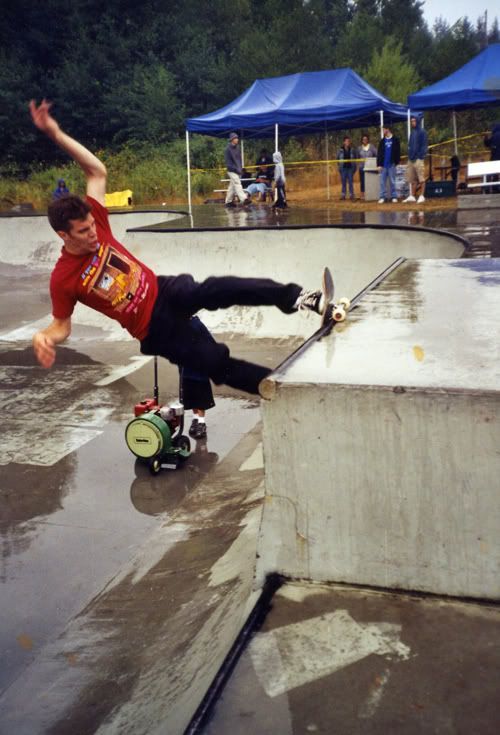 Mr. France has been terrorizing planet earth since his birth. here he is reaking havoc on a gnarly rock to fakie hanger of doom. Everyone else is wondering if the contest is going to resume and if there is still going to be a sticker toss.
when I turned 9, my mom made me a halfpipe cake. stoked!
hope you enjoy
-agentasian