if you know me, you know i really love and appreciate art. I have a pretty awesum collection of my close friends werk hangin in my psuedo gallery of a homestead with cherished pieces by none other than, matt french, mike fleemon, the poopcow, kyle gabouer, aaron fillion, kate lindsay, jon strieby brian claybrook, todd bratrud and toby stanger......... all artists whom i admire for their not only there creativity and skill, but ability to not get stuck doing the same dang thing (art-wize).
If you have been following the tortilla for a substantial amount of time or were part of the skate scene in this town 10 years ago, or maybe were even sponsored by alva at one point then yer familiar with the last name mentioned. Toby Stanger, aka the autistic sasquatch has now been a good friend of mine for a solid ten. Although the mighty sasquatch is quite a elusive creature, we have managed to stay in touch and any meeting between the two of us always results in smiles and a departing hug. i love the guy. He has always blown my mind, but i have seen his technique develop heaps and bounds over the years. He has been makin a name for himself in a silent-killer fashion, displaying his werk at numerous artshows across the states and continues to hold it down here in town. Art walk is the first friday of every month. you should stop by his studio next friday and have a cheap beer with him. Did i mention my first published photo in thrasher was one of him for his canvas in the beforementioned mag. big hugs big guy. you been dealt sum cards but you came out on top.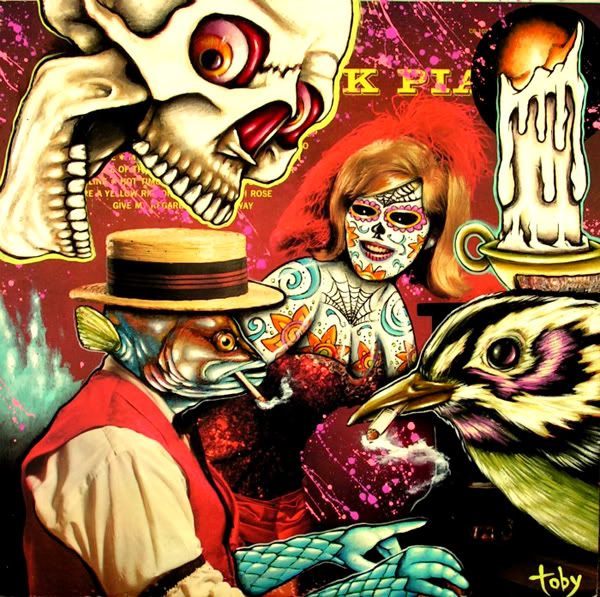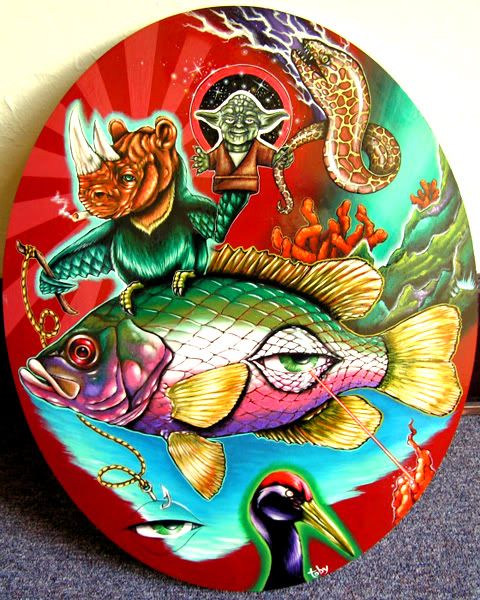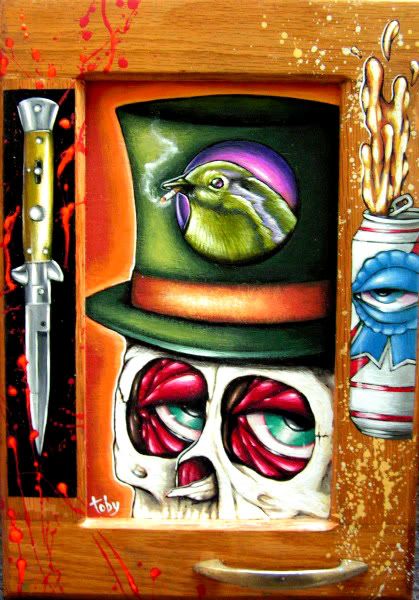 first person to name the album this is painted over wins sumptin. easy money.
-agentasian